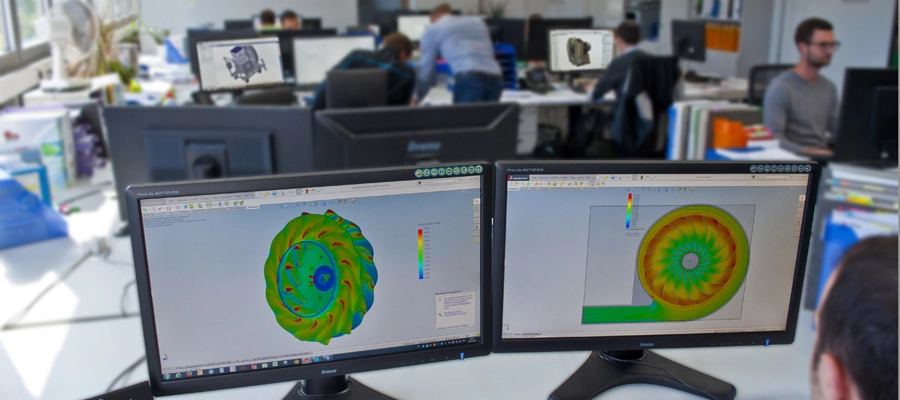 Always one step ahead
At Karl Klein GmbH, we don't just theoretically place progress at the forefront. Our living philosophy of innovation is particularly evident in the development department - the heart of our company.
Impressive computer technology
We work with the latest 3D-CAD system and various simulation tools in order to optimise our products right from the production stage, both from a technical flow (CFD) point of view and with regard to stability (FE method). We use a CAE (computer-aided engineering) system to send design data digitally to the relevant machining centres, such as our own TRUMPF laser cutting machine.
Technical highlights
Variable frequency drive technology is one of the technical highlights at Karl Klein. This is because it allows the precise setting of operating points and enables the speed to be moved up or down from the rated speed.
Experience and know-how
Our wide range of experience and know-how in air technology enable the competent development of low-pressure, medium-pressure, and high-pressure fans by our qualified and dedicated employees.